Book barcode labels software is simple program, which allows you to create and print professional barcodes images for library cards, books etc. Software is capable in designing multiple books tags and labels in simple or alphanumeric text, image, barcodes of any size and any shape in your own style with support to major Linear and 2D barcode font symbologies.
Barcode label printing software provides advanced barcode designing view with image designing objects including like Line, Ellipse, Pencil, Rectangle, Text and Picture etc to create standard barcode labels. Try once trial version of bar code software to get familiar with software settings and advantages. If barcode download section fulfils your barcode system industry needs with use of barcode generator download facility, get barcode maker software full version link to gain complete functionality which is not available with barcode software download demo section.
Software Screenshot: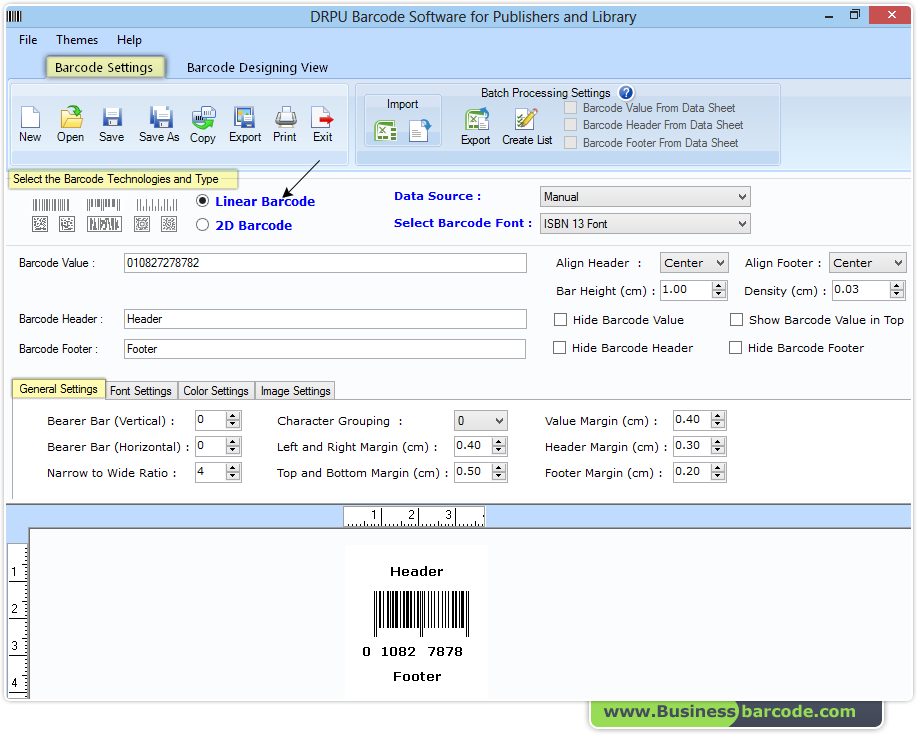 Software Features:

Barcode generator software can easily design library barcodes labels in 2D and linear Barcode font symbologies including ISBN 13, EAN 13 and more.

Create book barcode labels, library card barcode labels in easy way in different formats like Tags, Coupons, Stickers and Rolls etc.

Barcode generator software provide option to save Barcode images in different file formats including JPEG, TIFF, BMP, PNG, WMF, EMF, EXIF and GIF.

Software supports all library barcode scanners to easily scan generated barcode images.
Linear Barcode Fonts:
Codabar, Code 11, EAN 13, EAN 8, Industrial 2 of 5, ISBN 13, Tele pen, UPCA, UPCE
2D Barcode Fonts:
Data bar, Data bar Limited, PDF417