Barcode label creator software used for automated data collection, which will help you to improve warehouse positions and enhance customer satisfaction. Using barcode maker tool you can easily create label in different formats like Tag, Sticker, Coupons and Rolls etc to fulfill all warehouse labeling needs.
Using Barcode labels you can easily verify and view entire warehouse\manufacturing details at single time either at single place. Barcodes creator utility support 2D and Linear font symbologies and provides advanced barcode designing view for making stylish labels. If you want to speed-up, your business rather than wasting time in managing data entry process manually download and install the application available on website.
Software Screenshot: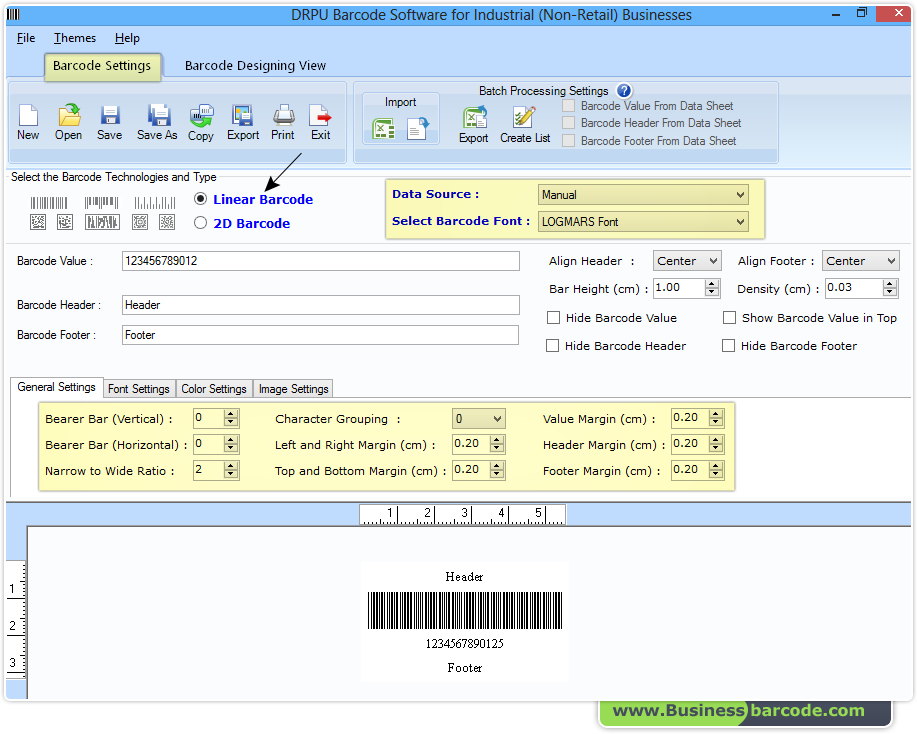 Software Features:

Industrial warehousing label maker software easily creates multiple barcode labels in different formats like Tag, Sticker and coupons etc.

Easily save all generated barcode images in pc in multiple file formats like jpeg, tiff, bmp, png, wmf, emf, exif and gif etc.

No need of any expert guidance to operate software.

Support manufacturing industry barcode font symbologies including 2D (Aztec, QR Code, Maxi Code) and Linear (Full ASCII, UCC/EAN-128) etc.

Software generates multiple barcode lists using Sequential Series, Constant Value Series and Random Series options.
Linear Barcode Fonts:
Codabar, Code 11, Code 128, Code 128 SET A, Code 128 SET B, Code 128 SET C, Code 39, Code 93, Code 39 Full ASCII, Industrial 2 of 5, Interleaved 2 of 5, ITF-14, LOGMARS, MSI Plessey, Standard 2of 5, Tele pen, UCC/EAN-128, USS-93
2D Barcode Fonts:
Aztec, Data bar, Data bar Code 128, Data bar Code 128 Set A, Data bar Code 128 Set B, Data bar Code 128 Set C, Data bar Limited, Data bar MicroPDF417, Data bar PDF417, Data Matrix, Maxi Code, PDF417, QR Code